Here it is folks, take it all in! The design by Brett Booth is breathtaking!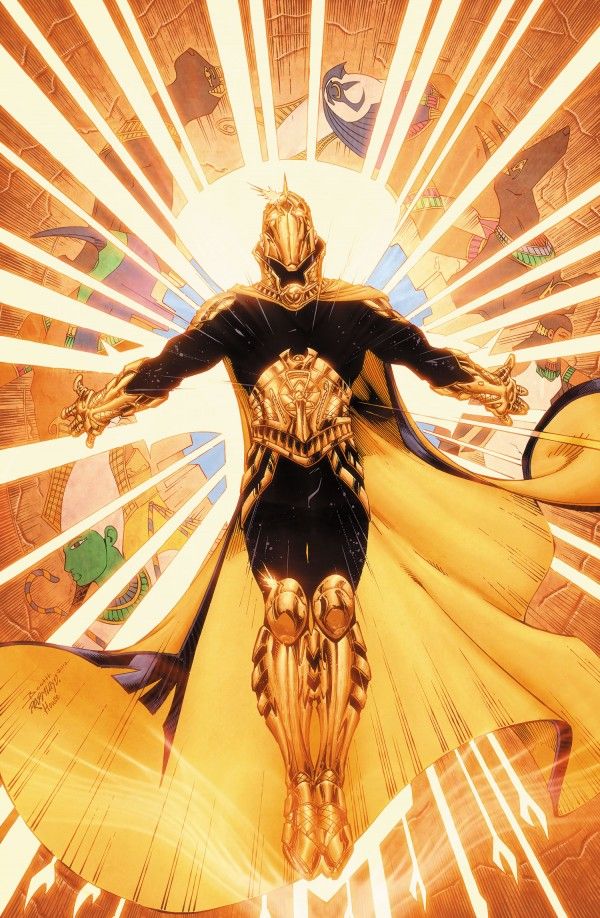 Image courtesy of
www.bleedingcool.com
.
The new design is very reminiscent of the Young Justice design which is more than alright by me. I love that Brett Booth kept all of the original elements of Dr. Fate but still managed to give him a bad-ass new look. The detail on his belt looks fantastic as does the armor looking boots and gloves. If this is the cover to April's Earth 2 issue I may have to buy at least three copies. One to read, one to keep in perfect condition, and one to possibly make a poster out of the front cover for my cubicle at work. Cannot wait till 2/6/13, when we finally see him in action.
*24 days left until Dr. Fate's return.