Issue #12 of Earth 2 was magical! (see what I did there?) No, seriously, it was a great issue. Dr. Fate's debut was everything I could have asked for. It really is amazing how much James Robinson and I think alike in terms of the Dr. Fate character. If you go back into my earlier posts, you will find that some of the things I hoped for was that the new Dr. Fate be of Egyptian background (check), that Nabu be present but as an adviser and not take full possession (check), that he keeps most of his original look in tact (check), and that Egyptian/Assyrian magic still be a part of the character (big check). You can see some of it here:
Love the way JR makes it so Nabu is advising Khalid in what steps to take, while reinforcing his knowledge. Love that Dr. Fate once again invokes the gods of old. As we see here while Fate battles Wotan: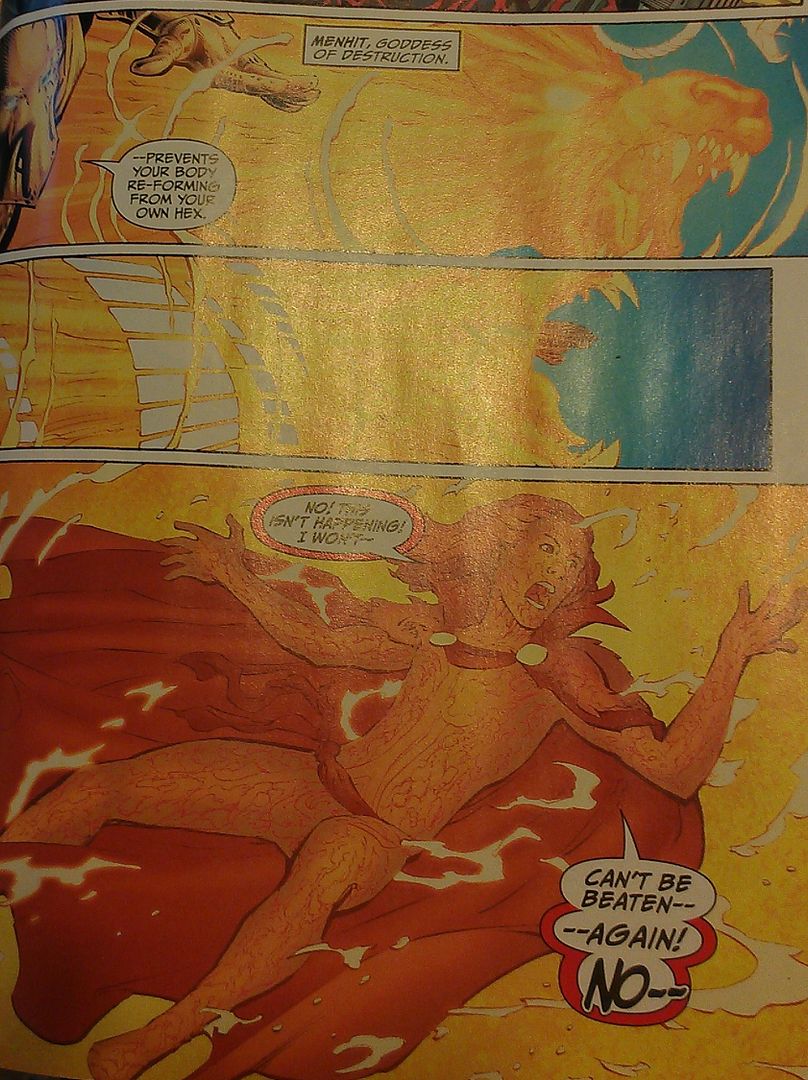 Overall this issue was fantastic. It is everything I wanted in Dr. Fate. Thank you Mr. Robinson for such and awesome origin story and thank you for taking the time to focus on this great character. I have thoroughly enjoyed the last months reading this Earth 2 arc. Can't wait to see what the future holds for Dr. Fate and the Justice Society.